BRTK BUNDLE
Building Resilience Through Kindness:
A System of Support & Resources for Busy Parents
Children don't come with manuals, parenting isn't a cookie cutter and trying to navigate information in the digital age is nearly impossible.
This bundle will give you the tools and skills you need to manage the daily challenges of parenting in a way that supports the unique needs of you and your children. You will learn my signature framework, the Language of Kindness and Parent Clues for Problem Solving, at a pace that works for your schedule, in a style that suits your learning needs.
You can do this and I can help you make it happen!
What's in the BRTK Bundle
90 Days of Access to:
20 Minute Intro C

all with Tara

S

uccessful digital parenting course: Building Resilience Through Kindness

Videos: Broken into mini-lessons that build on-to each other
Audio: Listen to the course podcast style
Workbooks and worksheets to support problem solving and brainstorming

Bi-weekly Live Q & A coaching calls with Tara (recorded)

Private Community (on Circle not social media!)

Discussion boards for questions, conversation, connection

Extra-resources and book talks to support course & different family needs
Discounted one-on-one coaching rates
*option to extend learning, live support and community
I've taken other parenting courses, and this is completely different and so much better! You really get parents, you have practical tips and you are such an effective teacher.
Parent - Building Resilience Through Kindness
Tara knows how kids think and how their brains work. She has served as an invaluable translator for me, helping me truly and deeply understand what is developmentally appropriate for my kids, what is motivating their behaviours, and what is the best way to help them be their best selves.
Parent - Building Resilience Through Kindness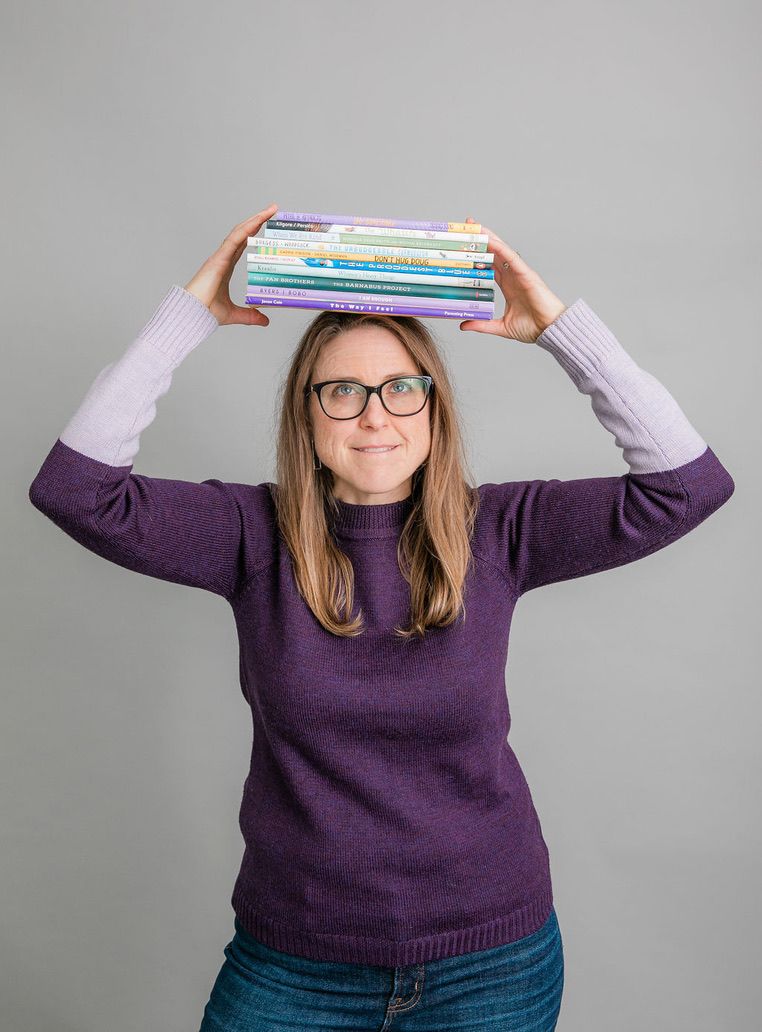 This bundle is for the parent who...
is tired of navigating information overload

wants to know how to validate feelings without having them take over

needs boundaries and limits that are age appropriate and effective

is struggling with whining, not listening, defiance or constant battles

is trying to make discipline work without punishment or threats

is looking for a system that supports different family dynamics and partner perspectives
wants to be a part of a community built on respect, expert advice and kindness
has a child under the age of 7
What Kinds of Things You'll Learn and How
This program is created for busy parents with different learning styles!
Create A Solid Baseline
By creating a strong foundation using the Language of Kindness, you will build tools and skills for kindness and resiliency while making everyday parenting easier.
Learn How to Use the Language of Kindness for Problem Solving & Skill Building
You will learn how to use clear concise language in tricky moments with a system for problem solving and building skills. You will also learn how to identify areas for skill development.
Use the Parent Clues System to Understand What Behaviour Means
A system for digging deeper to get at the root of challenges or missing skills so you can support your child. No more bandaid solutions or temporary fixes.
Use Language Effectively to Support Your Parenting
By learning how to use language effectively you will foster connection and get children more engaged in listening.
Build Tools and Skills for Feelings
You'll build tools and skills for feelings both for you and your child without turning it into an extra project.
Learn about the Stress Cycle and Unintentional Reinforcement
By learning about what's happening in tricky moments you can problem solve more effectively and build skills that work long term.
Parents Who Took it Together Shared This
"Being exposed to the Language of Kindness in context of the true meaning of children's resilience is an eye opener for us. As I grapple with giving space for my kids in developing emotional intelligence while also standing firm with boundaries, this program provides tactical strategies with theories that help me unpack the why's behind my children's behaviour."
Parents of 2 under 5
"The course being accessible to me and my partner was key! We both learned so much. It resonated differently and gave us each tools that worked for us as individuals. The best part was that it took away a lot of our conflict over how to parent or navigate certain situations because we both had clarity in our own way."
Parents of 2 under 6
What's Inside the Digital Course?
This course was designed for different learning styles. You can listen and/or watch the digital modules at your own pace, in your own space - as many times as you like. Each module provides you with the skills, tools and practical examples you need to support learning how to parent in a way that supports you and your child's needs.
Module 1: Building the Baseline
Module 4: Language, Connection and Tools for the 3 F's
Module 2: Tricky Moments, Big Feelings & Stress
Module 5: Parent Clues Part 2
Module 3: Intro to Parent Clues for Problem Solving
Module 6: Fixing Parent Unkindness & Navigating Parent Guilt
Bonus: Building Tools for Bedtime
"You built my awareness and understanding in such a clear way. I loved how you shared practical tips, clear strategies and the understanding behind it."
"I listened to your course before going to bed and the next day I was faced with an epic showdown trying to get out the door to school. In the moment I heard your voice telling me not to argue, that logic and reasoning wasn't going to help in the moment. We were able to calm down and get to school on time!"
"You taught me how to be calmer,
not just told me I need to be calm!"
Building Resilience Through Kindness Bundle Options
Frequently Asked Questions
Do you record the Q & A sessions?
Is there an option to work with just you?
Will there be books in the program?
Where do you host the community?
Do you have a program for older children?
When does the program start?
What happens after the 90 days?
Busy Parents Shared This About Their Experience
We had an extra high-stress fall, like beyond living in a pandemic level but, we were able to work through it because you have little practical tips, with clear strategies that build awareness. It's like little 'aha's' that all come together.
You built my awareness and understanding in such a clear way. I loved how you shared practical tips, clear strategies and the understanding behind it.