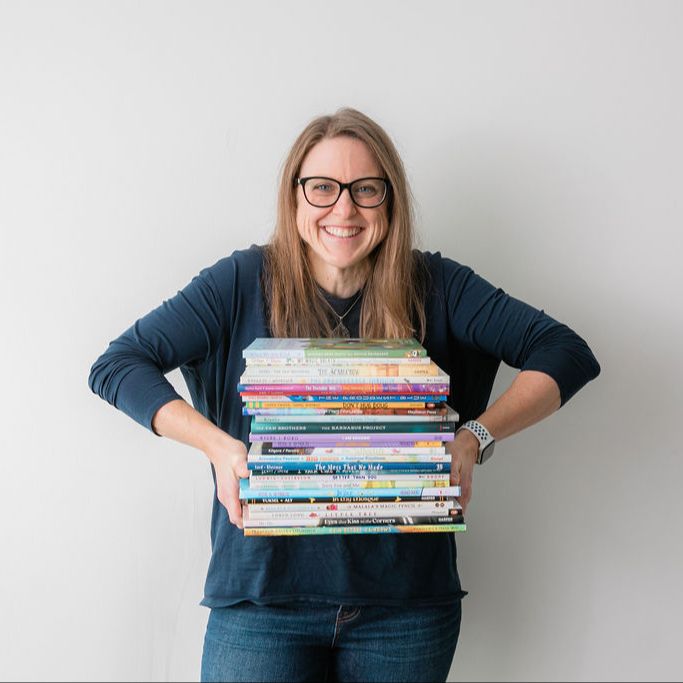 A One-Stop Resource & Community for Parents
You can stop googling, second guessing and wondering if there is something wrong with you or your child.
Children don't come with manuals, parenting isn't a cookie cutter and trying to navigate information in the digital age is nearly impossible.
This community includes an ever growing resource library of workshops, webinars, book talks, the successful Building Resilience Through Kindness Parenting Program as well as weekly access to Tara though live Q & A's, check-ins, and Podcast/Book Club.
Raising Resilient Children Membership Community
Guided by Tara Gratto M.S.Ed, MA, OCT an expert with over 20 years of experience working with children & families
Trying to parent while making space for feelings without tools and support is exhausting, overwhelming and might be filling you with self-doubt! Add to that we are living in a time where we are constantly bombarded with information and it's difficult to know what to do.
Parents consistently share that regular check-ins and access to asking Tara questions is a really important part of their overall experience and success!
YES! This sound fantastic! Sign me up.
When I started the BRTK course I was hoping to gain insight into my preschoolers big emotions - I gained that and much more! Tara's calm approach, insight, values, experience and lessons brought everything together in a nice little package that was easy to understand and realistic. She really understands kids and parenting and offers solutions that can work for the 'real world'.
The Q&A was very helpful, and having her perspective has taught me to look at things in a different light. Anyone who has a toddler/preschooler should sign up for her lessons - it's amazing how incorporating kindness into our routine has changed things for the better and so quickly.
Parent of 3 year old
Membership Includes
One year of access to:
20 Minute Intro Call with Tara
On-Demand Resource library
Workshops for: Starting School/Daycare, Tricky Transitions, grief/death, sharing, sleep, consent & body autonomy and so much more
Book recommendations & reading prompts or activities to support skill building
Successful digital parenting course: Building Resilience Through Kindness
Videos: Broken into mini-lessons that build on-to each other
Audio: Listen to the course podcast style
Workbooks and worksheets to support problem solving and brainstorming
Live Q & A coaching calls with Tara for different ages/stages
Parents of children 7 and under
Parents of children 8+
Private Community
Hosted on Circle for privacy, safety & ad-free experience
Discussion boards for questions, conversation, connection
Guest experts
Discounted one-on-one coaching rates
A Membership Community for Busy Parents
What Parents Are Saying About Their Experience
You built my awareness and understanding in such a clear way. I loved how you shared practical tips, clear strategies and the understanding behind it.
Parent of 3 & 6 year old
Being exposed to the Language of Kindness in context of the true meaning of children's resilience is an eye opener for us. As I grapple with giving space for my kids in developing emotional intelligence while also standing firm with boundaries, this program provides tactical strategies with theories that help me unpack the why's behind my children's behaviour.
Parent of infant & 4 year old
I know what kind of parent I want to be, but you gave me the guidelines and framework to make it happen.
Parent of a 4 year old
Ever Growing Workshop & Resource Library
Some of the resources you'll find inside
Perfectionism & Your Inner Voice
How to teach your child to be mindful of how they speak to themselves, foster skills for failure and give things a try.
Consent & Body Autonomy
Teaching kids about their bodies, choice and the importance of a social emotional approach to consent education. This webinar is about how to say no, set effective boundaries as a person and keep children safe.
Tricky Transitions & Big Kid Transitions
Getting out the door, switching off screens and everything in-between. This resource will help you start to troubleshoot why shifting between activities is so difficult.
Other Resources
4 Buckets for Bedtime - my signature approach to getting your child to bed
Guest Expert Lily of Lil Baby Sleep and founder of the Your Dream Plan™ and Lil Potty Plan™ Q & A
Art of Saying Goodbye - Daycare and School Drop Off
How to Talk to Children about Death, Grief and Terminal Illness
Sharing: Give versus Take
How to Teach Kids Why We're In Charge without Being Harsh
Building Resilience Through Kindness
A successful Parenting Program that will give you tools for life and life right now
Module 1:
Create A Solid Baseline
By creating a strong foundation using the Language of Kindness, you will build tools and skills for resiliency.
Module 2:
Learn How to Use the Language of Kindness Problem Solving
You will learn how to use clear concise language in tricky moments with a system for problem solving and building skills.
Module 3:
Use Parent Clues to Understand What Behaviour Means
A system for digging deeper to get at the root of challenges or missing skills so you can support your child.
Module 4:
Use Language Effectively to Support Your Parenting
By learning how to use language effectively you will foster connection and get children more engaged in listening.
Module 5:
Build Tools and Skills for Feelings
You'll build tools and skills for feelings in calm and connection without turning it into an extra project.
Module 6:
Learn about the Stress Cycle and Unintentional Reinforcement
By learning about what's happening in tricky moments we can problem solve more effectively and build skills that work.
Thoughts from Busy Parents
"You built my awareness and understanding in such a clear way. I loved how you shared practical tips, clear strategies and the understanding behind it."
"I listened to your course before going to bed and the next day I was faced with an epic showdown trying to get out the door to school. In the moment I heard your voice telling me not to argue, that logic and reasoning wasn't going to help in the moment. We were able to calm down and get to school on time!"
"You taught me how to be calmer,
not just told me I need to be calm!"
Is there an option to work with just you?
Do you record live calls & Q & A's?
My kids are different ages, is there an age limit?
What is a parent consultant and educator?
Why do I have to commit for a year?
Get Started Today!
A membership community for busy parents.