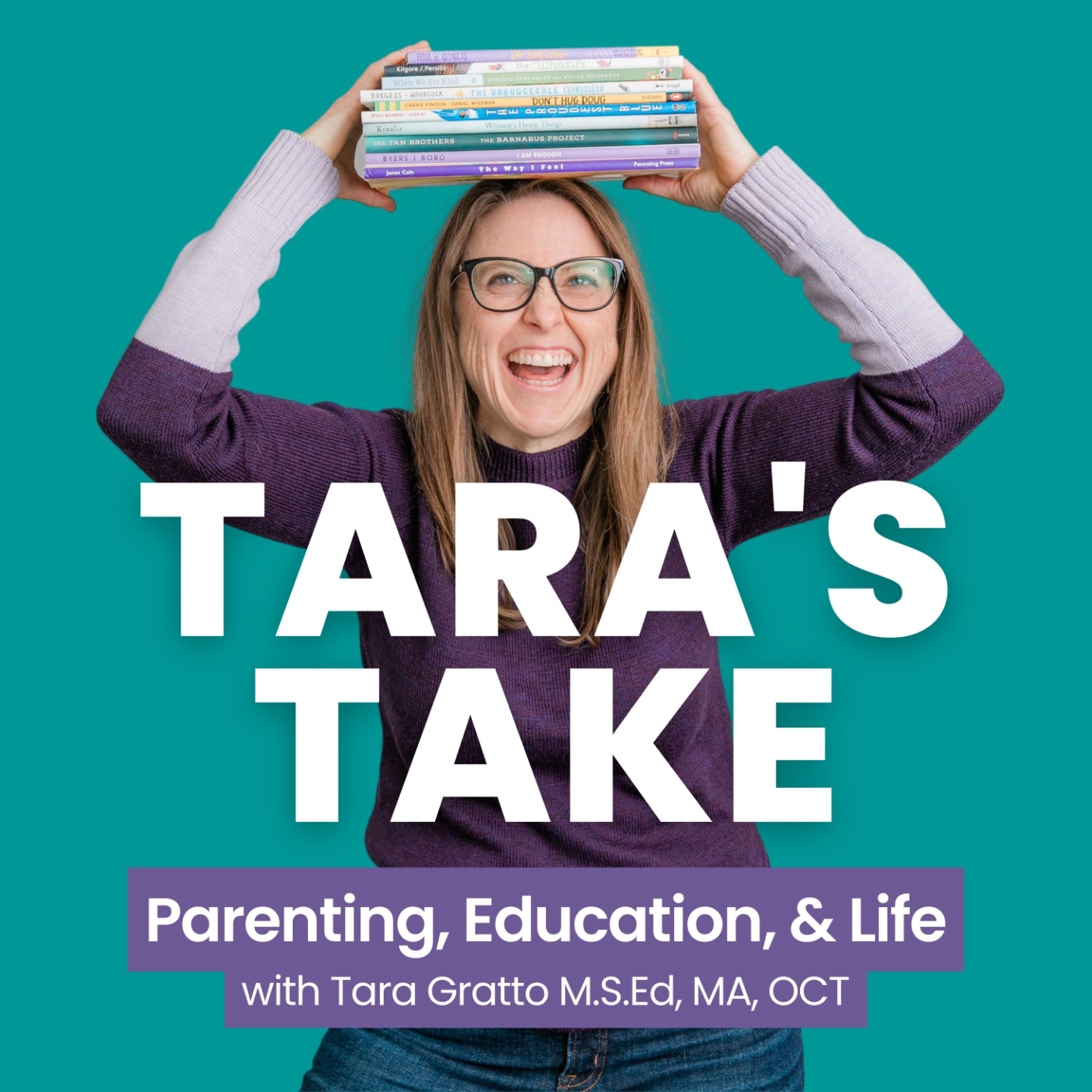 Tara's Take - Parenting, Education & Life
A Podcast with Tara Gratto M.S.Ed, MA, OCT
Tara's Take is a fresh take on parenting, education and life with kids rooted in experience, expertise and a deep commitment on life-long learning.
Over the last two decades I've been working with children and families in a variety of different roles and responsibilities. I've worked as a teacher, guidance counsellor and administrator as well as spent 7.5 years in early years as preschool owner.
Along the way I've discovered there are things parents never learned that are helpful to understand, topics in education that need more discussion and bits and elements of life with kids that need a space for more discussion.
My passion is making emotional regulation & social emotional well-being understandable, relatable and easy to implement. My goal is to help everyday parents and caring adults build skills and tools that are fun, effective and will support you and your unique needs.
Subscribe to the Tara's Take
Most Recent Podcast Transcripts and Blogs